A little treat when ordering the latest Raspberry Pi was to add a camera module to it, at a price of £7 for the Noir (Not French, just meaning No Infrared filter) it was easy to justify getting even if there was not a set purpose to it.
For the price the Pi Noir camera was generous on the specs, with a 2592 x 1944, 5 Megapixel sensor it seemed capable of capturing high detail images. However, the 5Mp tagline applies to still images only, with video capped at a still respectful 1920 x 1080p.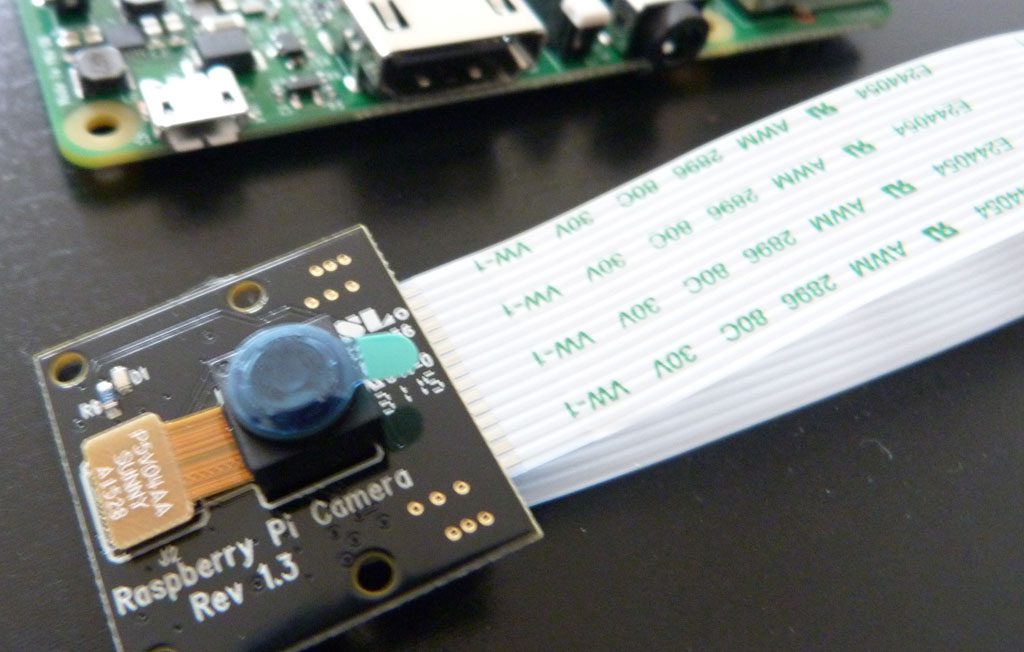 The difference between the Noir and standard camera module is the lack of an IR filter on the lens, resulting in some washed out colours in daylight but still acceptable in a surveillance capacity, but has the ability to capture images in darkness with help of separate Infrared lighting.
Using the camera module on the Pi is pretty straight forward, connecting is done via a ribbon cable plugged into a dedicated port on the Pi board.