Finally, 4 days after delivery I finally get my Raspberry Pi powered up and functioning!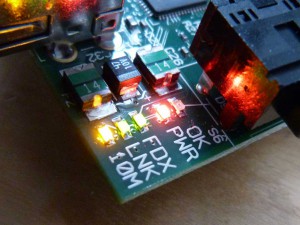 First off, Debian Squeeze was installed, Samba added and worked out what is could, or could not do. Then it was about deciding what to do with it, first thoughts were a web server to host this Blog, but that was quickly solved by my other purchase of 4GB RAM for my Server.
The second choice was a media server, initially this looked dubious considering its performance when running Debian. But a bit of research yielded a program called xbmc, which in essence is a Linux version of Windows Media Centre. Further searching revelled a new project called Raspbmc, I thought I'd share this: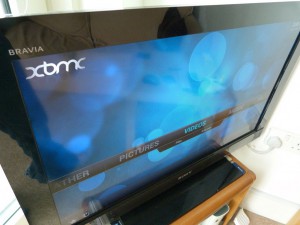 Raspbmc is built on a custom Linux platform that boots straight into xbmc and so acts as a purpose media player exclusively for the Raspberry Pi, and is tailored to new users not up to scratch with *nix. So much so it installs to a SD card via a single click of a program running in Windows or Mac OS X.
So far it is in Beta stage but stable, it is clear that the xbmc software on which it is based is designed for more powerful hardware than a RPi, the menus can slow and seem jerky if requesting menus in quick succession, but video playback is unaffected and is just as smooth as my Intel Core i7 laptop.
For now it suits me fine, the Pi as a media player is excellent for my needs. The fact that a quick swap of the SD card changes it from media player to desktop means I still explore Linux through Debian without messing with my current setup.