Hopefully the mad dash for home working is over, and now everyone who can has settled in to a comfortable home setup with new knowledge of what a VPN and remote desktops are all about.
I thought my established home setup was great, however I didn't envisage words like Teams and Zoom to become the buzzwords of companies the world over.
This posed an issue for myself. Even though my 2017 Dell XPS has a webcam ready to go, it spends its home office days docked with the lid closed. When opening the 4K screen combined with the Full HD monitors, Windows implementation of scaling rears is appalling head and just looks terrible. Combined with the Dell's decision to locate the webcam below the screen to give maximum nostril-cam angle, its not something I like to use.
Buying a USB webcam didn't seem worth it for what is (hopefully at time of writing) a temporary solution.
So in comes another Pi project, this time using a spare Raspberry Pi Camera module connected to an aptly placed Pi, that can be used on a Windows machine for the software likes of Zoom, Skype and Teams…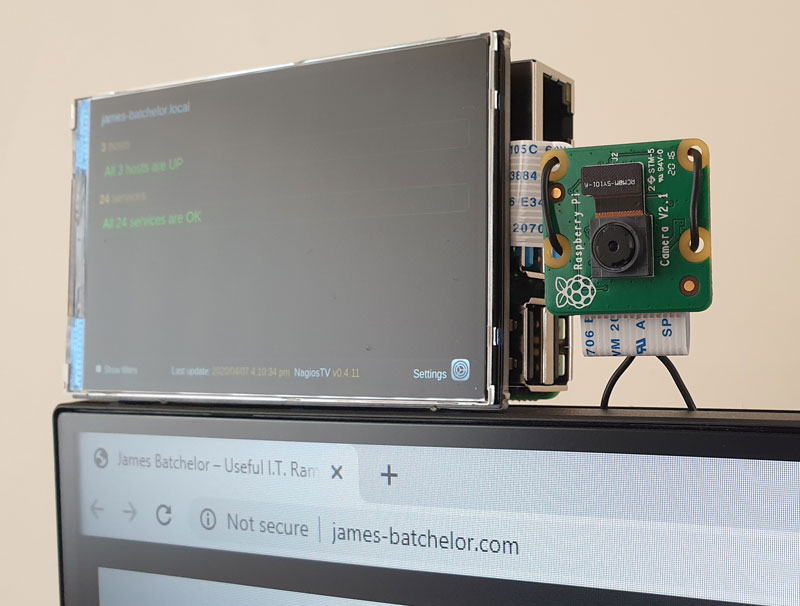 Continue reading

"Working From Home – Pi Camera as Windows Webcam"