When a phone is no longer required on your service, there is always trepidation on what will happen to it, the hope is that's its unplugged, stuffed in a drawer and never sees the light of day again. But in reality, there's a good chance that it will end up on the likes of eBay and Gumtree, and since a phone is already provisioned with your server details, the next person to get their hands on it could have unauthorised access to the system.
The simple step to prevent unauthorised access is to delete / change the secret to the extension, if your will to put up with the constant failed registration attempts. But what about the personal data on the phone? BLFs, local directories and the like.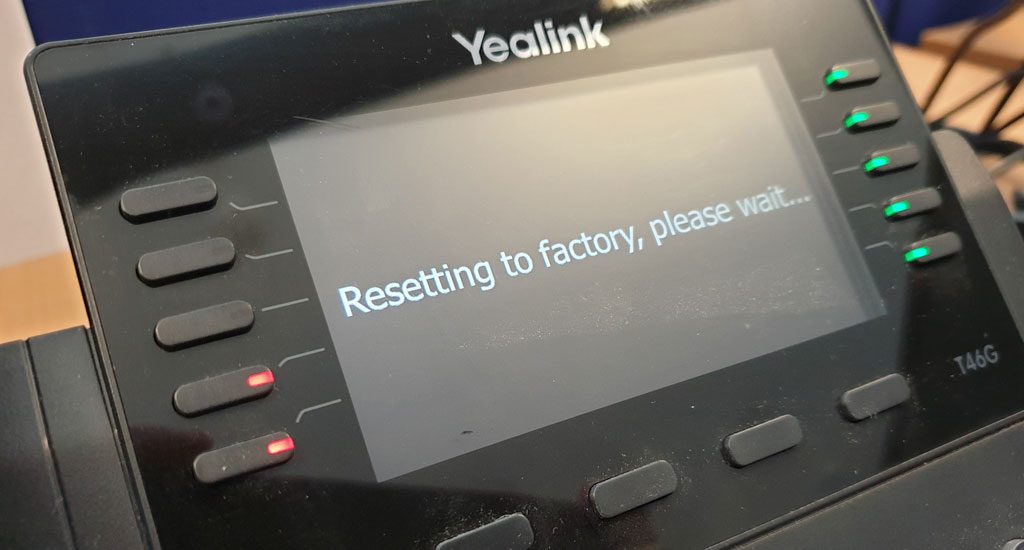 Yealink devices since firmware version 81 have had the ability to factory reset via a SIP notify command, meaning should a phone still be online, a factory reset can be handled remotely and without end user intervention.
Continue reading

"Yealink Remote Factory Reset"