For years I've been searching for a passively cooled 16-24 port L2 managed POE switch to replace a Cisco SG110-16HP unmanaged POE switch. Seemingly impossible, the need to play with VLANs made me give up on this search and ended up buying a Netgear GS324TP.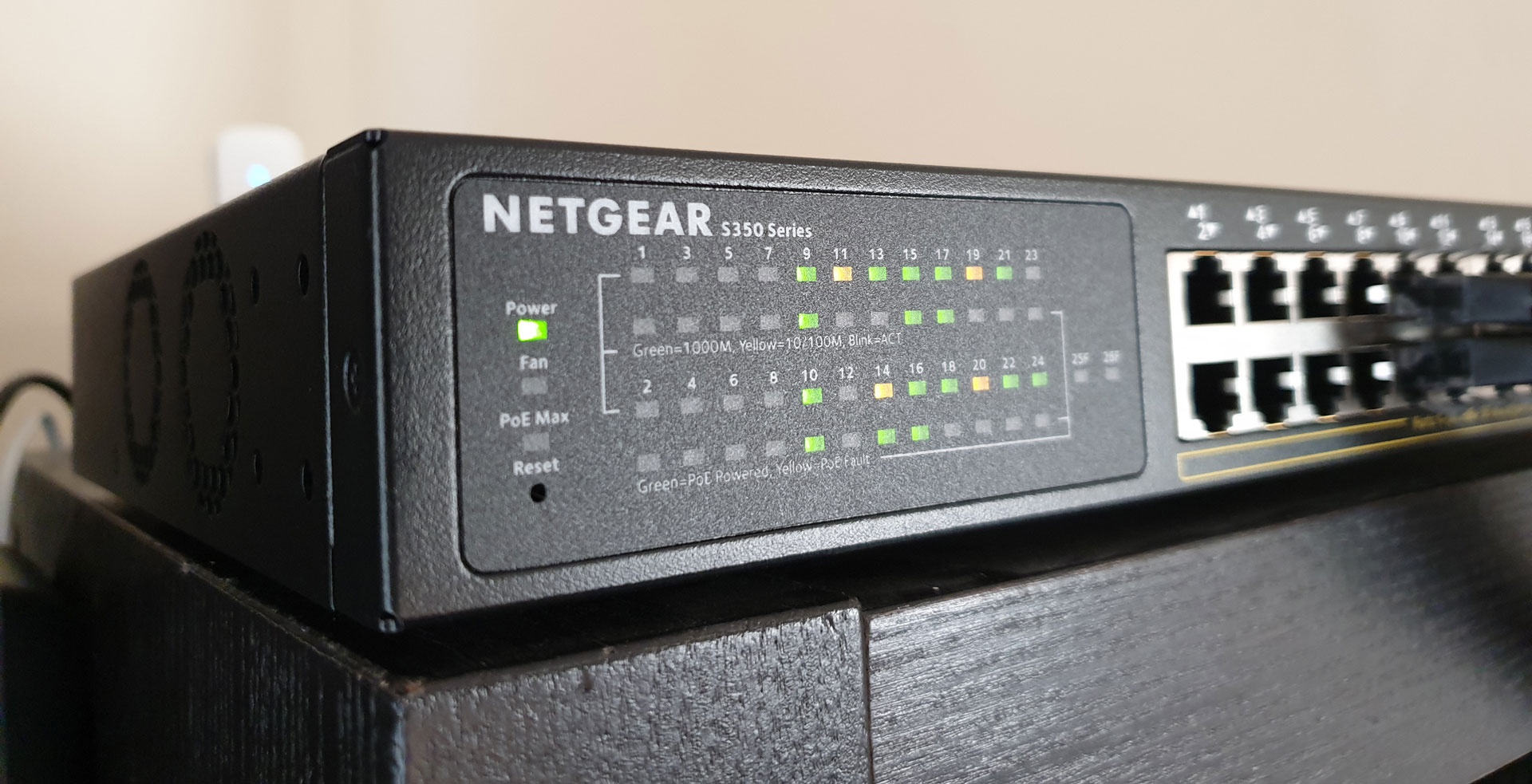 The main compromise in choosing this was that it offered "near silent" operation by only spinning the fans when needed, compared to other switches where fans are on permanently.
Trouble is, when the fans do spin on the GS324TP they are audibly intrusive, whether brand new or a few months in they sound like the bearings are failing with a knock that matches the RPM, deploying four of these units previously with the same harmonics suggest it's not a one off.
This isn't good news when I intend to work a few feet from the switch, but from testing before the latest deployment, there's a couple of ways to keep the GS324TP near silent…
Continue reading

"POE Cooling A POE Switch"