Hello,
It has been a while since my last post on this blog, I have a few hints and tips to put on here but my obsession with perfection and formatting get in the way of posts making it here.
However I have just taken receipt of the new iPad … 4 …. Retina … I don't know what it is officially classed as. But I soon discovered the WordPress app for iPad, that is compatible with blogs hosted on own servers.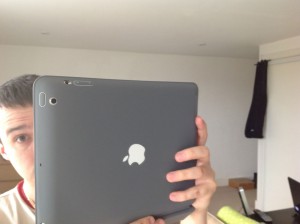 Hopefully more posts will be on the way!
Until then, here is a quick snap to test it's photo ability.