For years, since it was XBMC on the original Pi I have been using OSMC as my Raspberry Pi media player. And following on from a whole home Pi redeployment for to include a CCTV system the latest installment was to install OSMC to two Raspberry Pi 3A+.
Raspberry Pi 3A+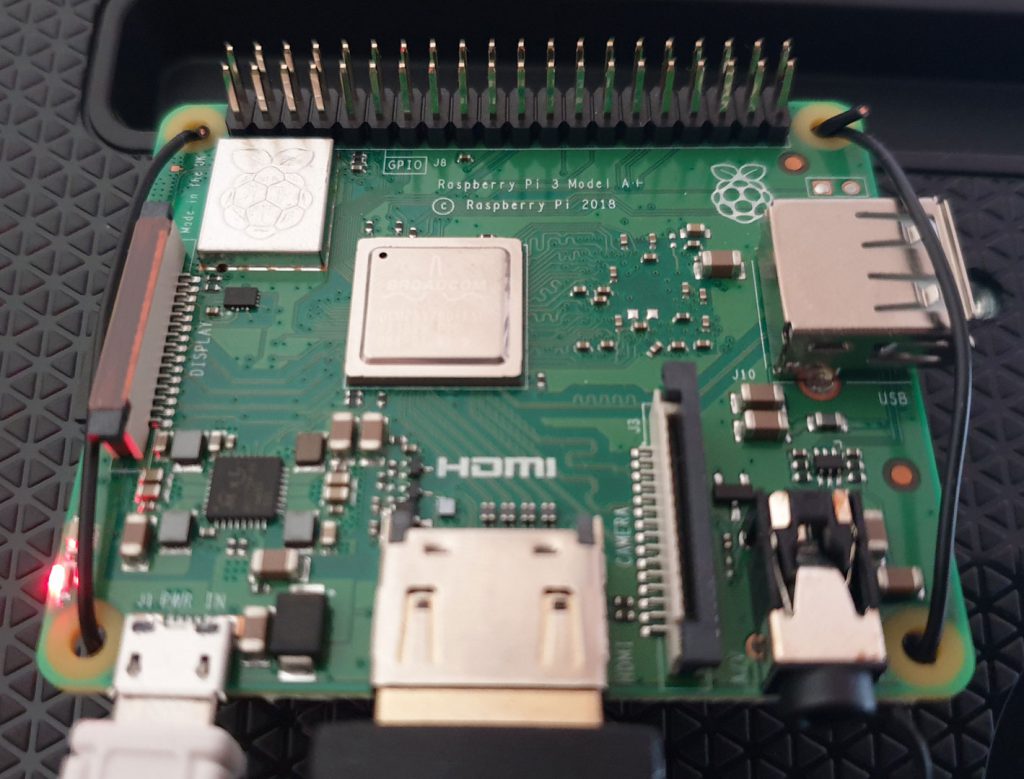 The Pi 3A+ plus is the cut down little brother to the latest 3B+ much akin to the original Pi B and A models. Both have the same quad-core ARM v8 processor, Broadcom Videocore-IV GPU and importantly the 2.4GHz and 5GHz 802.11b/g/n/ac Wi-Fi module for faster and stable WIFI out of the box. What's cut down is the RAM, halved at 512MB, USB ports are reduced to one due to the removal of the onboard USB and gone is the ethernet port.
All the power without the ports make its perfect as a media player, all that's needed to connect is the HDMI, with remote control provided via a CEC equipped TV.
The issue with OSMC
Here are the issues I experienced with OSMC on the Pi3A+, this is in no way a snarl at the developers who are doing an amazing job. I believe the 3 A+ is still a new and niche model so it's understandable that development is slow for this product. I'm just hoping this will eventually be looked into and resolved, and putting it out there in case others have the same issue. Performance on the 3B+ is still exceptional.
From boot, selecting a 720p file (via Samba and h264 encoding) is fine, with subsequent auto-play files playing with no issues. However, with the next selection the issues start, selecting a file loads it but doesn't play, having to go to the main menu and selecting Full-Screen to play the file. But then it buffers constantly. On the third play this workaround fails, and selecting Full-Screen results in a black screen.
In addition, even from boot any 1080p content fails to play with a black screen in its place, and playing h265 encoded files results in an immediate system crash.
480p content remains unaffected and plays perfectly.
LibreELEC to the rescue
Without resorting to buying a 3 B+, your media experience can still be made on 3 A+ by using LibreELEC, an alternative to OSMC that has the same goal of getting Kodi on the Raspberry Pi.
Continue reading

"OSMC on Pi 3A+ Problems – Switch to LibreELEC"